Ah, San Francisco. The Golden Gate Bridge, cable cars, Victorian houses, and Fisherman's Wharf. The beautiful city on the Bay is home to many wonderful attractions that keeps visitors coming. It's no surprise that so many major companies like Uber, Twitter, Yelp, Airbnb, and many more call this unique city home to their headquarters.
While there are tons of things to do and see while you're visiting San Francisco, the city is always adding new attractions to keep things exciting and interesting. If you've already seen all the main sights, don't worry, you've still got plenty to do in this city.
Next time you find yourself in San Francisco, definitely add the Museum of Ice Cream to your to-do list. The most Instagram worthy museum of all is a fun time for everyone who just wants to let loose, be goofy, and feel like a kid again. Don't worry if you're not in San Francisco, there are also a Los Angeles and Miami locations!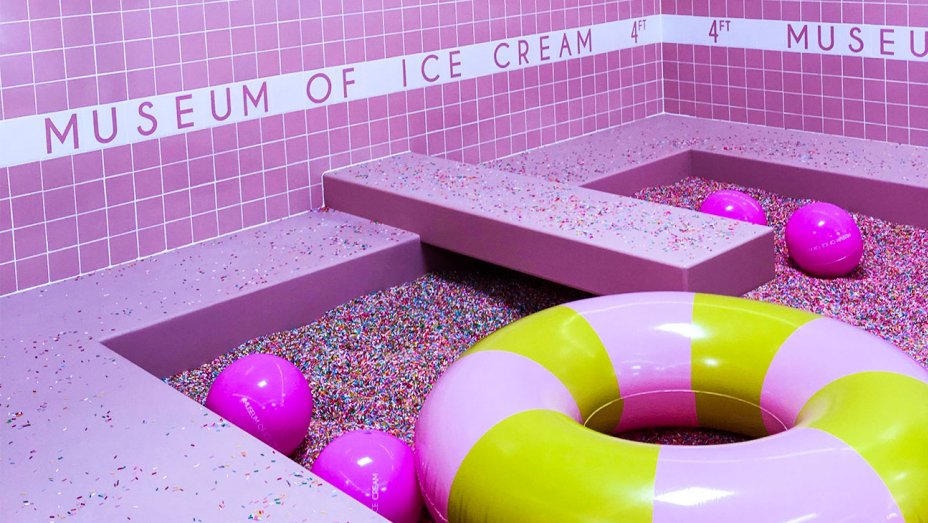 The curated museum was certainly designed by ice cream aficionados who had millennials in mind, as each room was clearly designed to be photographed and uploaded to social media. No wonder the place is covered in Millennial pink, the official color of the Instagram generation. Everything is specially and perfectly designed to snap that perfect 'gram.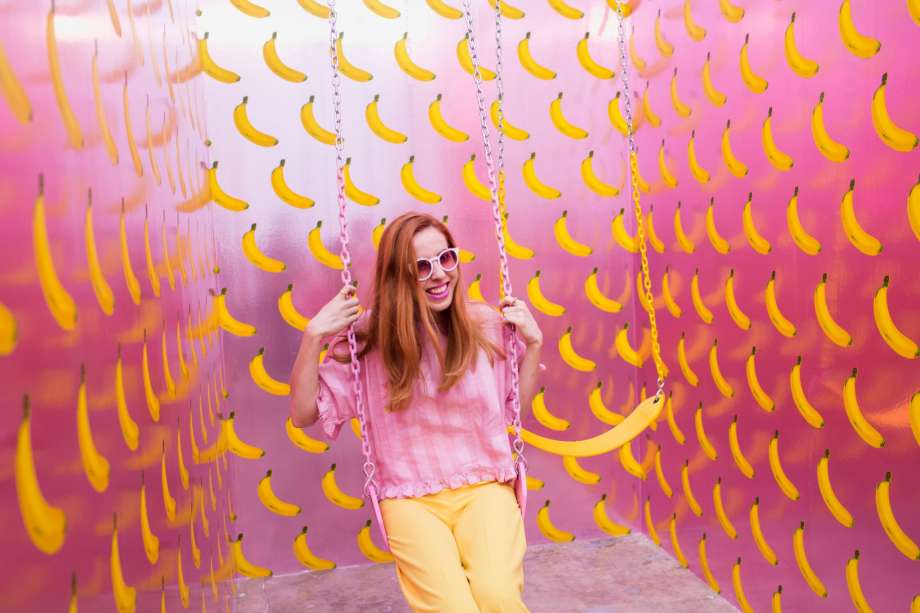 One of the museums most popular attractions is the sprinkle pool, which is a pool filled with tiny little (plastic, sorry sweet-tooths!) sprinkles that you can "swim" around and take fun photos in. Can you imagine diving straight into this incredible sprinkle filled pool?
We can only imagine that the texture of the sprinkles is quite different from a real pool, but it looks just as fun! The museum provides pool floaties and inflated beach balls so you can enjoy your time in the pool for as long as you'd like.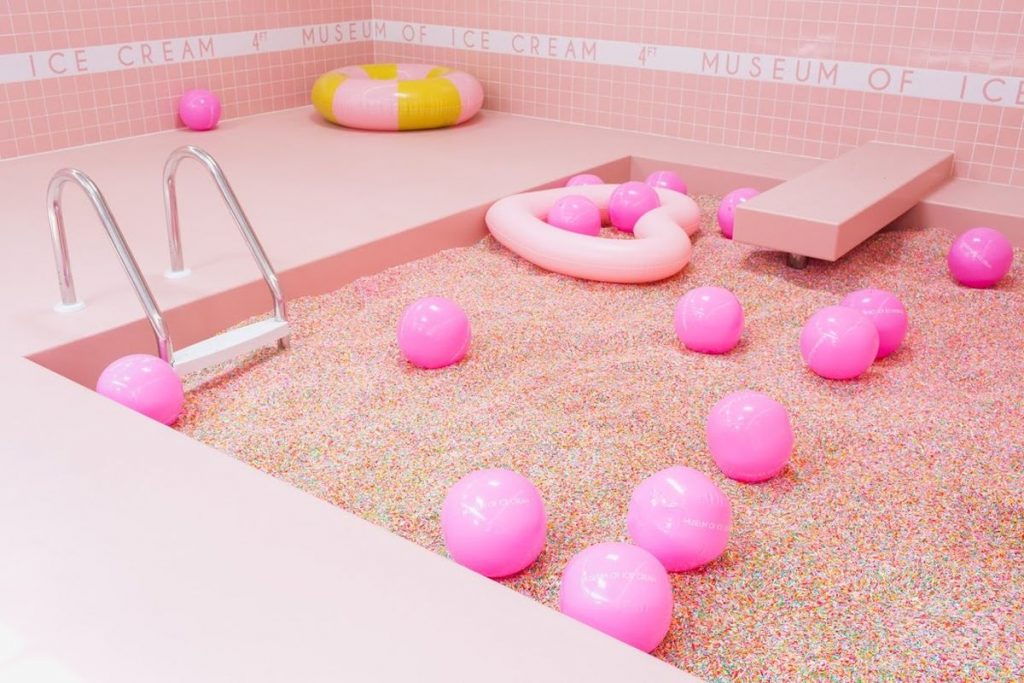 Now, enjoying this incredibly decorated museum is a lot of fun, but you're sure to work up an appetite. Perhaps being constantly surrounded by murals and statues of candy and ice cream have stirred up your cravings and you soon find yourself desiring to sample the very treats you're taking photos with.
If you think that the museum doesn't provide you with opportunities to have you cake…erm…ice cream and eat it too, you're wrong! At different points throughout the museum, you can get delicious ice cream and mochi as you experience the fun.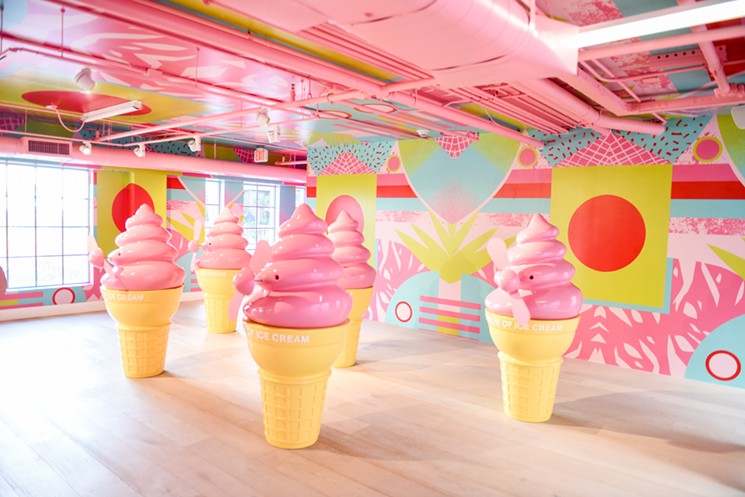 Not only can you sample ice cream and mochi as you stroll around the museum, but you can have a full sit-down dining experience there as well. Make sure to visit the Diner, the on-premise restaurant. The magical experience continues here, where you'll be greeted with pink hot chocolate, yum! Make sure you continue snapping photos throughout your whole experience. If you're looking for a fun and unique afternoon, the Museum of Ice Cream is the place for you.