While Italian food is adored by everyone around the world, what many don't know is that every region in Italy is known for its own specialties. Every region boasts its own unique delicacies that can only be found in that exact location. In order to truly get a sense of Italy's food culture, it's important to travel around several different regions and to sample what each one has to offer.
Florence is one of the most enchanting cities not only in Italy, but around the world. Known as "The Cradle of the Renaissance," its history is full and rich, and has provided the world with some of its most important cultural influences. Florence is known for its history, architecture, fashion, and most importantly, its cuisine. One of the best ways to get best acquainted with Florence is through its food, and these are the foods you simply cannot miss while there.
Florentine Steak
Many people who have not visited Florence may not know that the city is known for its meat. Since it is surrounded by Tuscan farms and vineyards, fresh meat is readily accessible year round. Florentine Steak, or Bistecca alla Fiorentina is Florence's most well-known dish.
The Florentine steak typically weighs between two to eight pounds and is grilled on a fire, seasoned with just salt, pepper, and a squeeze of lemon juice. It's also often cooked over roasting chestnuts. Be careful, as unlike in the States, these steaks are not cooked based on your preferences, but rather according to Florentine tradition, which is pink and bloody on the inside and fire-grilled on the outside.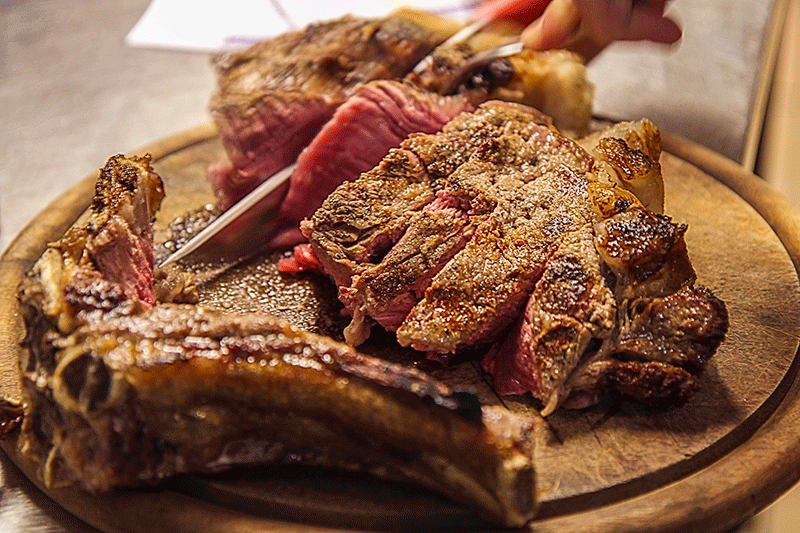 Papardelle al Cinghiale
You absolutely can't visit Italy without having pasta. It would be pretty difficult to get through a whole trip to the country without sampling the food that is synonymous with Italy and Italian cuisine. Florence has several pasta dish specialities, and you certainly do not want to visit without having a taste of them.
Papardelle is a wide and flat pasta that is typically served with a ragu, or a heavy sauce. Since Florence is known for its meats, Papardelle al Cinghiale, or wild boar, is a local favorite that you have to sample. The delicious pasta is paired with the rich and meaty sauce to create a warm and comforting meal that you will not forget. Make sure you do not miss out on this incredibly delicious and luxurious meal while in Florence.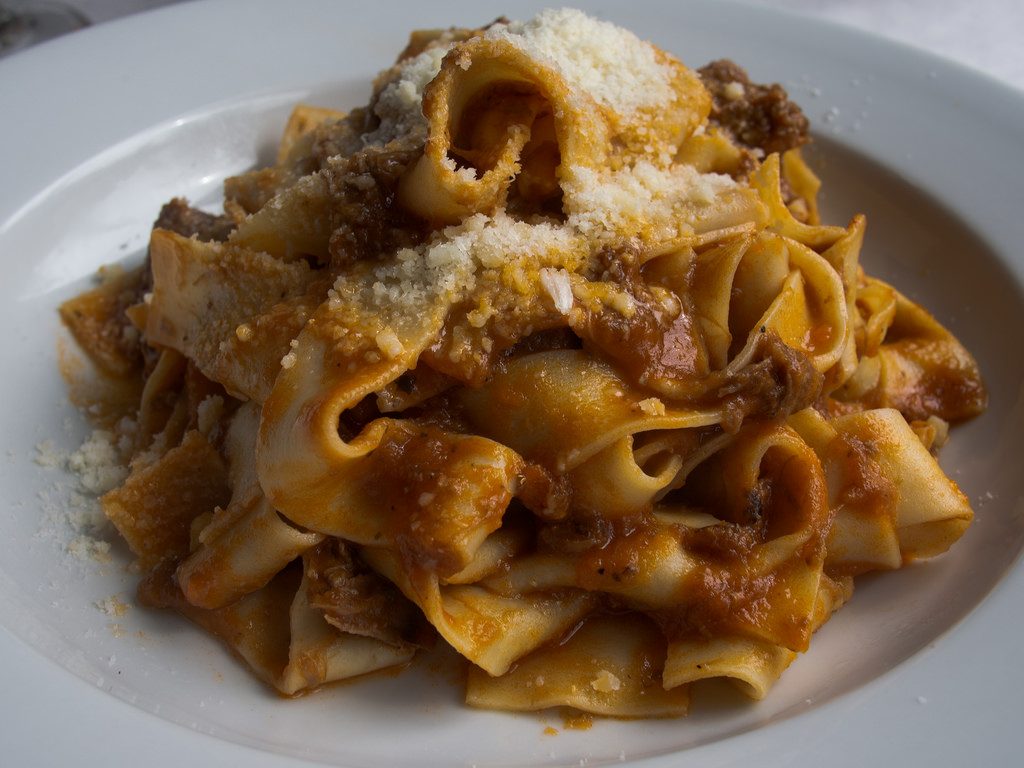 Ribollita
Ribollita quite literally means "reboiled" in Italian. A classic Tuscan dish, ribollita is made out of stale bread, tomatoes, beans, vegetables, and seasoned with herbs. The use of day old (or several day-old) bread is key. Since the bread has had time to harden, when it's put in the soup dish, it's able to maintain and hold its shape without becoming soggy and falling apart. Ribollita is one of the most hearty comfort foods Florence has to offer and is delicious on a cold, winter day.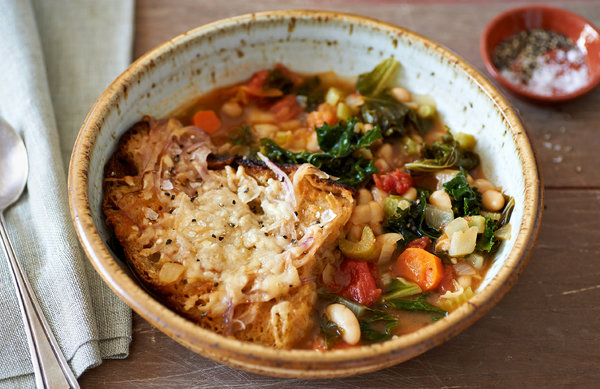 Cantuccini and Vin Santo
While most people know these as "biscotti," that is actually the generic Italian word for cookie. In fact, referring to one of the cookies as "biscotti" is also grammatically incorrect, as "biscotti" means plural cookies. If you want to refer to just one cookie, you'd have to call it a "biscotto."
In Italy, these cookies are actually known as "cantucci" and are typically made of almonds. However, several variations are also available and can be made with hazelnuts or pistachios instead of the traditional almonds. When served as a dessert, they are typically paired with a dessert wine, Vin Santo. The cookies are dipped into the thick, amber wine. Since Florence is situated in the heart of Tuscany, delicious wines are always readily available.